Wood You Rather be a Flower?
Howie Likes Denna's Eames Chairs
Have your cake and eat it too.
Beauty and usefulness are not mutually exclusive.
Michigan Woodlands Dining Table
Dream of Flowers Console Table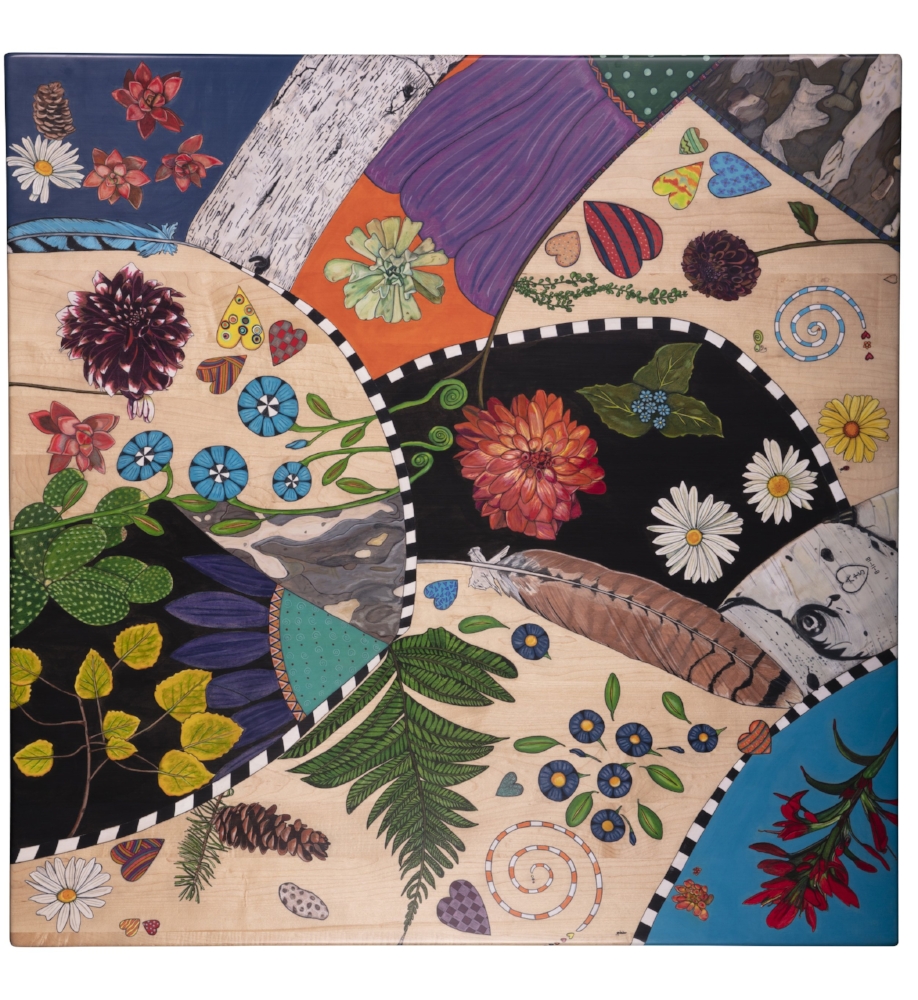 Succulent Table
This table was a custom wedding gift for my daughter and son in law. Each element has special meaning to the happy couple. For example, the Indian Paintbrush is a native Colorado flower, where they used to live and the groom used a Petoskey stone present the ring when he proposed.
Functional Art
More Than a Pretty Face
Functional Art can be a piece of furniture or a dish (or really any item that begins as raw wood) which is hand painted and finished with a hearty surface coat that can withstand the test of time. My goal is to create beautiful works of art that can be used (and abused) in everyday life while inciting meaningful conversation. My pieces can be customized to tell your story, creating an intimate atmosphere that is sure to spark conversation and laughter.